Humbler Faith, Bigger God
Samuel Wells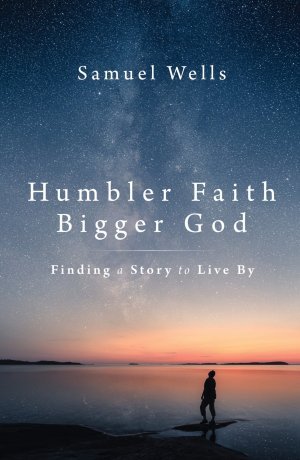 Information
Title: Humbler Faith, Bigger God

---

Author: Samuel Wells

---

Serial #: BT 1103 WEL

---
Description:
Is Christianity just a fairy tale for the infantile? Or worse, a cruel fantasy—the perpetrator of terrible harm and the cause of endless conflict? At most, one path among many? Such questions reflect the skepticism of outsiders and the doubts of insiders—some perennial, some underscored by recent events and movements.
The answer to these objections isn't a louder faith to shout them down—it's a humbler faith that points to a bigger God. Samuel Wells shows the way through his generous, respectful, and earnest engagement with ten difficult questions about Christianity. In each case he portrays the traditional position and the skepticism of the modern age as two rival stories. Transcending both, he then offers a revitalized Christian story that better renders the radical, courageous, and vulnerable nature of authentic faith.
Wells is unwaveringly honest about the failures of the institutional church and acknowledges many people's negative prior experiences of Christianity—making this a book for both Christians and non-Christians  who have found the stories of their lives disrupted and now seek a fulfilling and truthful story to live by.