What Are We Doing Here?
Marilynne Robinson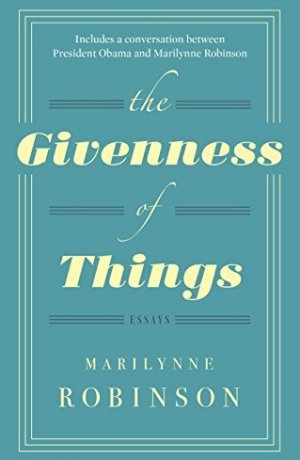 Information
Title: What Are We Doing Here?

---

Author: Marilynne Robinson

---

Location: Theology House

---
Description:
In the Giveness of Things, the incomparable Marilynne Robinson delivers an impassioned critique of our contemporary society. through seventeen essays of remarkable depth and insight. Robinson explores the dilemmas of our modern predicament and examines the ideas that have inspired her throughout her life.