THE 508 Building Intergenerational Community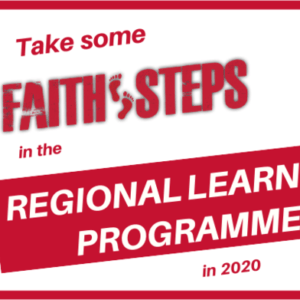 About
COURSE LEVEL: 5 NZQFCREDIT VALUE:  5  
 COURSE AIM 
Students will learn different approaches to forming intergenerational communities, as well as to biblical and theological foundations for intergenerational ministry and mission, in order to initiate, develop and support effective and sustainable children's, youth and young adults' ministry that is well integrated into the whole of parish life and mission.  
LEARNING OUTCOMES

Upon successful completion of the course students will be able to:
Describe an intergenerational view of ministry based on a biblical view of children and young people, and current research into formation practices that form life-long disciples.



Apply practical tools and models for developing ministry that engages and connects children and young people with the mission and ministry of their local worshiping communities. 

 
No intensive, 6 weeks of 2 hours teaching online.
Registration: by 5pm Friday 29 May 2020. Complete the form below and we will supply you with a formal enrollment form.
Cost: tuition fees are zero (thanks to funding from St John's College) but there is a $50 administration fee for each course, payable to Theology House.
---
Further Information
Diploma of Christian Studies (NZQA)
Theology House partners with St John's Theological College, Auckland, in the local delivery of the Diploma of Christian studies.
There are two NZQA approved Diplomas; one at Level 5 and one at Level 6.   St John's papers are delivered both within the Diocese of Christchurch and by distance so that students may gain a Diploma in two or three years. Participants enrol in the College and the College administers the qualification delivered in the Diocese.
This programme allows you to access learning that is interesting and relevant to your ministry or interest.
You can join the programme to complete the diploma, simply enrol semester by semester, or even for stand-alone papers that interest you or pertain to your ministry area. This programme is designed to work around busy schedules to make the papers as accessible as possible.
---
---