Defining God
Patrick Whitworth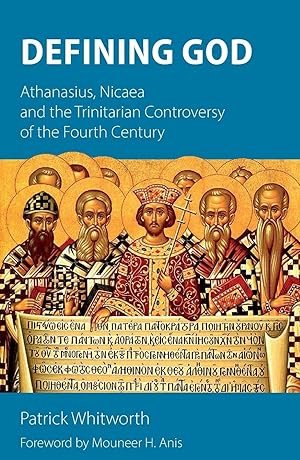 Information
Title: Defining God

---

Author: Patrick Whitworth

---
Description:
Throughout its history, the Church has sadly never been far from controversy and conflict, exhibiting its all-too-human nature. The greatest and most fundamental controversy was the fourth-century debate about the status of Christ and the Spirit as being fully divine: in other words, the Doctrine of the Trinity.
The controversy lasted at least a hundred years, and much longer among the Goths. Defining God tells the story of that controversy: its main protagonists, the involvement of imperial power from Constantine and his successors, its history and its theological twists and turns, and the many creeds and councils of this period, including the Nicene Creed which many Christians say week by week.
As the Church continues to face controversy over human identity and how it understands the God it worships, this book, vivid in description and comprehensive in coverage, surely teaches us lessons from the past for the present.