Grove Ethics
Various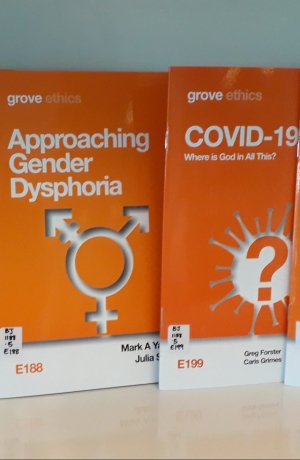 Information
Title: Grove Ethics

---

Author: Various

---

Category: Ethics

---

Serial #: BJ1188.5

---

Location: Theology House

---
Description:
We've purchased a number of new releases including:
Responding to Post-truth by Peter Crumpler
Covid-19. Where is God in All This? by Greg Forster, Caris Grimes, James Haslam, Michael Langrish, John Pilling
Approaching Gender Dysphoria by Mark A Yarhouse & Julia Sadusky
Why the Church Should Care About Housing by Graham Tomlin & Stephen Backhouse
Furthur Information
Grove Booklets are fast moving explorations of Christian life and ministry. They are brief, clear, quality thinking that addresses the issues of the moment. Each series has a new title written by practitioners, not theorists.