A Holy Church – Lent Study Guide
Books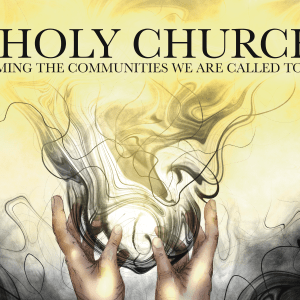 Author
Theology House
---
Location
Theology House
---
Fees
$8.50 + Post & Packing
---
Category
Books
---
Description
A six-week bible study on living up to our calling as God's Church.  Each chapter focuses on the lessons we can draw from scripture about how we should live as Christian communities.
A Holy Church comes about in the context of the need for the Church in Aotearoa to respond meaningfully to the work of the Abuse in Care Royal Commission.  This study isn't about abuse within the Church.  It is about the churches and communities where we live out our lives as Christians and where abuse has happened and continues to happen.  The intention is to help the churches have better conversations as we consider how best to respond.  You might say this is about finding a biblical posture from which to engage.
Further Information
Complete the form below to secure copies for you and your group. The books will be posted and invoiced from January 2023.
We have compiled links to the standards and complaints information from various denominations at https://theologyhouse.ac.nz/lent/