The Praying Life: Through Lent With Luke
Books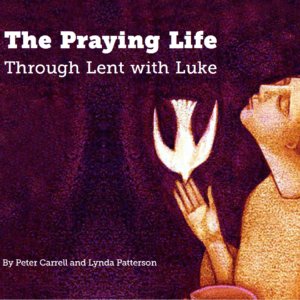 Serial Number
2013
---
Author
Peter Carrell and Lynda Patterson
---
Fees
$7 per copy. Plus post & packing
---
Category
Books
---
Description
This popular publication is still available.
Responding to a call from the Bishop of Christchurch, +Victoria Matthews, for 2012-13 to be a year of prayer and study in her diocese, the late Lynda Patterson (then Acting Dean of Christ Church Cathedral), and Director of Theology House, Peter Carrell wrote six Lenten studies on the theme of prayer, using the gospel for Year C.
The studies are written in such a manner that they are accessible to all Christians in all parts of the globe. So far interest is being shown from around New Zealand and across the Tasman. Deo Gratia.
CONTENTS
Week One: Prayer and authority
Week Two: Listening is also prayer
Week Three: How to pray/What to pray for
Week Four: Praying passionately
Week Five: Praying persistently
Holy Week: Praying in desolation